Products
Carteyva® (relmacabtagene autoleucel injection)
Carteyva® [relmacabtagene autoleucel (relma-cel) injection] is an autologous anti-CD19 CAR-T cell immunotherapy product independently developed by JW Therapeutics based on a CAR-T cell process platform of Juno Therapeutics (a Bristol Myers Squibb company). Being the first product of JW Therapeutics, relma-cel was approved by the China National Medical Products Administration (NMPA) in September 2021 for the treatment of adult patients with relapsed or refractory large B-cell lymphoma after two or more lines of systemic therapy, making it the first CAR-T product approved as Category 1 biologics product in China. Currently, it is the only CAR-T product in China that has been simultaneously included in the National Significant New Drug Development Program, granted priority review and breakthrough therapy designations.
The approval of Carteyva® is based on the results of a single-arm, multi-center, pivotal study (RELIANCE study).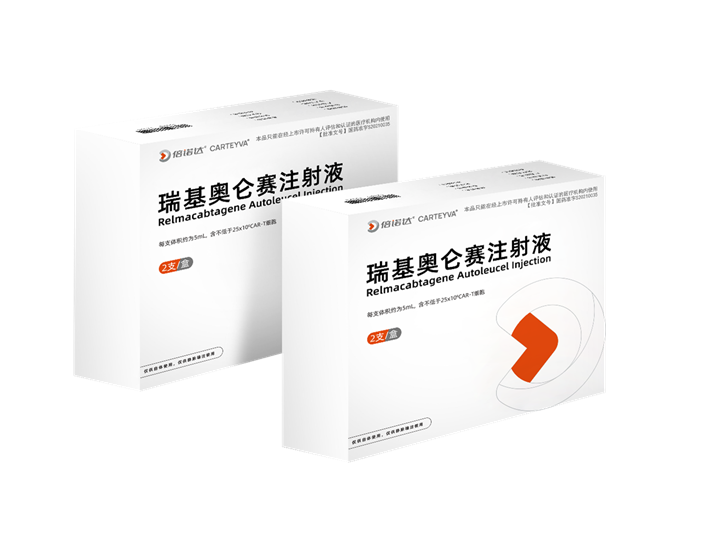 About RELIANCE Study (NCT04089215)
RELIANCE study was a single-arm, multi-center, pivotal study to evaluate the efficacy and safety of relmacabtagene autoleucel injection (relma-cel) in patients with relapsed or refractory large B-cell lymphoma (r/r LBCL) in China. At the time it was conducted, this study was the largest clinical study of CAR-T cell therapy in China under the Investigational New Drug (IND) pathway.
RELIANCE study enrolled 59 patients with r/r LBCL who had failed at least two lines of therapy, including a CD20 agent and anthracycline, and patients continue to be monitored for up to 2 years and beyond for long term outcomes. As of the Dec. 31, 2020 data cut-off, the Best Overall Response Rate was 77.6% with a Best Complete Response Rate of 51.7% in 58 evaluable patients; With a median follow-up of 17.9 months, Median progression-free survival (PFS) was 7.0 months, Median overall survival (OS) was not reached (NR), 12-month OS rate was 76.8%.
Of 59 treated patients, 5.1% and 3.4% of the patients experienced cytokine release syndrome (CRS) and neurological toxicity (NT) of Grade 3 or above, respectively. Rates for any severity grade CRS and NT were 47.5% and 20.3%, respectively.
Link to the RELIANCE study: https://pubmed.ncbi.nlm.nih.gov/33382529/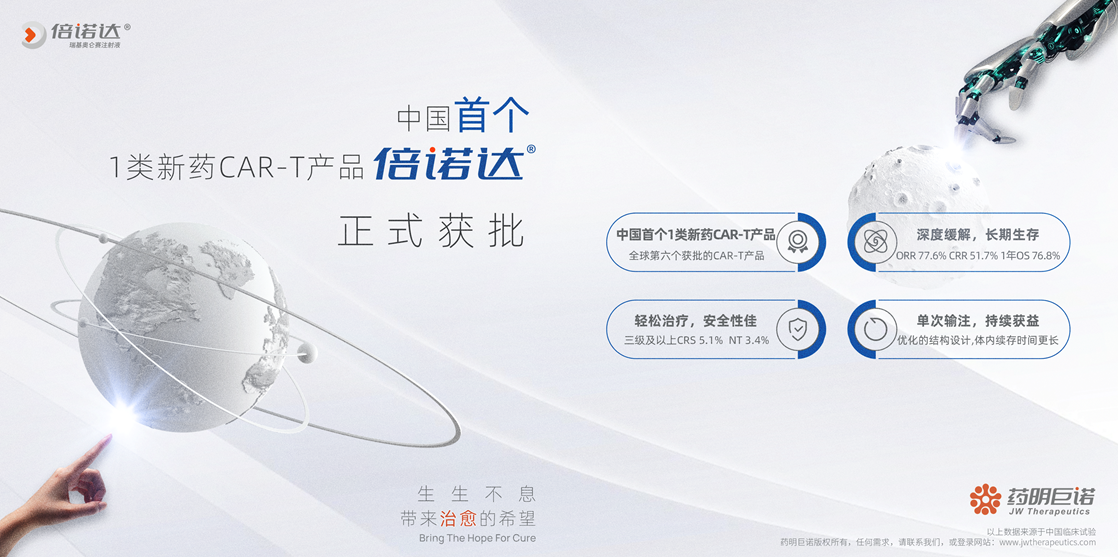 References
Ying ZT, Zhu J, et al. Relmacabtagene autoleucel (relma-cel) CD19 CAR-T therapy for adults with heavily pretreated relapsed/refractory large B-cell lymphoma in China. Cancer Med. 2020 Dec 31. doi: 10.1002/cam4.3686.
Song YQ, et al. Relmacabtagene Autoleucel CD19 CART Therapy for Adults with Heavily-Pretreated Relapsed/Refractory Large B-Cell Lymphoma in China. ASH 2021 Abstract #3557.
Updated in September 2021